Diecast Manufacturing
ISO9001:2015 certification
I'm introducing the part of our product. Our product can find the precision of the micro unit.
Our product is managed strictly by a system from a design to production. It's high-quality and highly precise.
The precision die casting NIHON SEIKI makes, domestic and abroad, it's estimated highly.
We have augmented various machine tools to support our industry-leading technical power, particularly large-sized equipment to satisfy the needs for manufacturing ever increasing large-sized, more precise molds.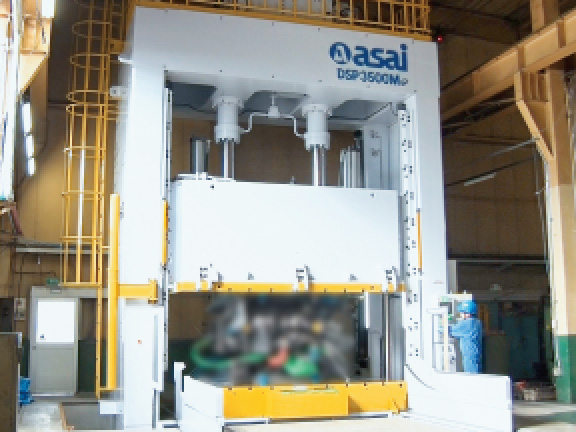 | | |
| --- | --- |
| Machine | Die spotting machine |
| Manufacturer | Asai |
| Model | DSP3500Me |
| Size / Capacity | 300t |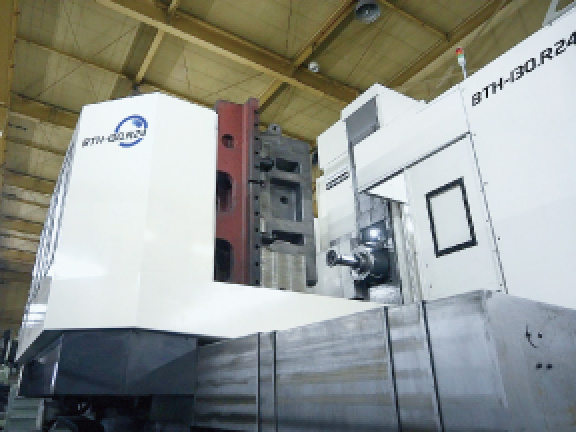 | | |
| --- | --- |
| Machine | Horizontal boring machine |
| Manufacturer | Toshiba |
| Model | BTH-130.R24 |
| Size / Capacity | 3000×2300×1600 |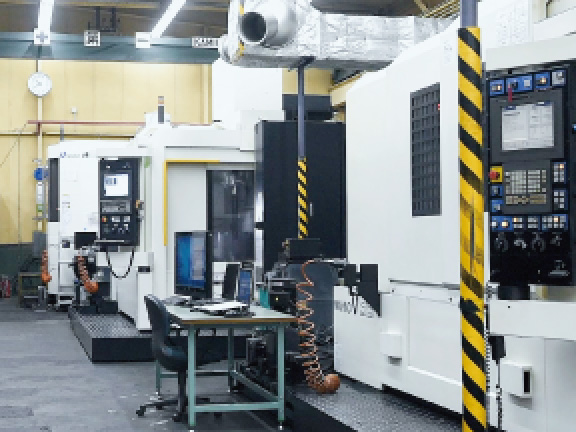 | | |
| --- | --- |
| Machine | Vertical machining center |
| Manufacturer | Makino |
| Model | V99×3 unit |
| Size / Capacity | 1500×1000×800 |
Machine
Manufacturer
Model
Size / Capacity
Vertical machining centre
Makino
GF-8
1250 × 800 × 700
Makino
GF-8
1250 × 800 × 700
Makino
V33
600 × 400 × 350
Makino
V56
900 × 550 × 450
Makino
V56
900 × 550 × 450
Makino
V99
1500 × 1000 × 800
Makino
V99
1500 × 1000 × 800
Makino
V99
1500 × 1000 × 800
DMG MORI
NV7000
1250 × 700 × 650
OKK
VM76R
1540 × 760 × 660
MITSUBISHI
M-V70E
1250 × 700 × 650
Horizontal machining centre
Makino
a81nx
630 × 630 × 1020
Makino
A99e
1250 × 1100 × 1250
Makino
MC1513
1500 × 1300 × 1000
OKK
HM800S
1050 × 900 × 880
OKK
HM800S
1050 × 900 × 880
5-face machining
OKUMA
MCR-BⅡ
5000 × 3000 × 1300
Horizontal boring machine
Kuraki
KBT-15BDX
3000 × 2300 × 1600
Toshiba
BTH-130.R24
3000 × 2300 × 1500
Surface grinding machine
Okamoto
PSG-1268
1300 × 630 × 950
NC milling machine
Makino
DEN-105
1050 × 500 × 560
Makino
FDX-128
1250 × 800 × 700
Makino
DEN7-105
1050 × 700 × 560
Tool prix setter
BIG DAISHOUWA
STP-MAGIS
Shot blasting
Sinto
MY40-E
Die spotting machine
Asai
DSP3500Me
300t
Amino
DRM (For small)
100t
Crane
Nippon hoist
5t
Nippon hoist
2.8t
Nippon hoist
2.8t 10t 15t
Kamiuchi
1t
Seiden koki
2.8t 7.5t 30t
Seiden koki
2.8t 5t 20t
Seiden koki
30t
Electric discharge machine
Makino
EDNC106-MGF
1000 × 600 × 450
Makino
EDNC106-MGF
1000 × 600 × 450
Makino
EDNC65S
650 × 450 × 350
Makino
EDNC156-MGF
1500 × 600 × 450
Graphite process machine
Makino
SNC86A Compatible
with SUPER GI
800 × 600 × 400
Makino
V56:GRAPHAITE
900 × 550 × 450
Universal band saw
Nippon koki
L-300
Saiana electric discharge machine
JEM
50FF
450 × 350 × 350
Radial drilling machine
OKUMA
DRAJ-555
Small-sized bench drilling machine
OKUMA
DMB
X)650 Z)375 D)Ø32
High-speed guillotine
SAKAE SEIKI
My CUT-200
Dynamo
MAX BOY P・C・F
Off-line setup system
IMAO
Electric furnace
NFK
75kW 1050℃